MJPL Squads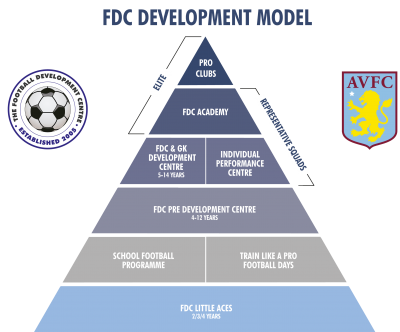 MJPL Squads is our highest level before joining Aston Villa Academy!
Players must show all qualities at Level 5 & 6 in the Progress Pyramid to be included in the MJPL squads. Once at this level, players are monitored on a weekly basis and are reviewed at the end of each game.
Players showing excellent performance levels will be sent into one of the many professional academies with whom we have links.