Development Centre
Fridays 4.45pm – 5.30pm | 5.30pm – 6.30pm | 6.30pm – 8pm @Studley
Fridays 5pm – 6pm | 6pm – 7pm | 7pm – 8pm @Worcester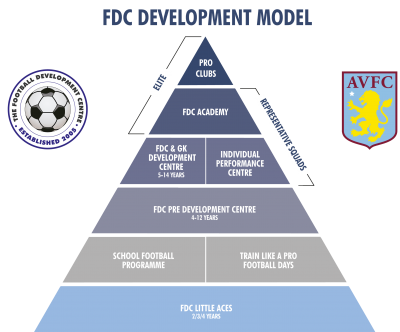 Our FDC DEVELOPMENT CENTRE offers players between 6-10 years more in-depth and detailed sessions focusing on INDIVIDUAL TECHNICAL work.
All sessions are centred around our 12 month FDC Syllabus and our Core Skills Programme.
There are currently 8 groups at this level and, observed ability will determine which group players are placed in and at what time they will train.
Players will have the opportunity to move into higher standard groups based on their performances in sessions.
All practices/sessions are centred around preparing
players to be successful in the four key PHASES
in a game
5, 6 & 7 Development Programme
Ball Mastery
Working on both feet
Tricks & Turns
Shooting & Finishing
Running with the ball
1v1 & 2v2 attacking and defending games
Early stage decision making
Dribbling & Control
7, 8 & 9 Development Programme
Ball Mastery
Dribbling, turning and screening
Bi – Lateral conditioning work
1v1 & 2v2 attacking and defending games
Running with the ball
Shooting
Speed, agility and quickness
Movement patterns
Early stage decision making
2v2 4v4 and small sided game
10, 11 & 12 Development Technical Programme
Ball Mastery
Dribbling, turning and screening
Bi – Lateral conditioning work
3v3 4v4 attacking and defending games
Fun based heading practices
Shooting
Speed, agility and quickness
Movement patterns
Early stage decision making
5v5, 6v6 and small sided games
Progression into 9 and 11 a-side
Speed Testing (10/20/30 metres)
Agility Testing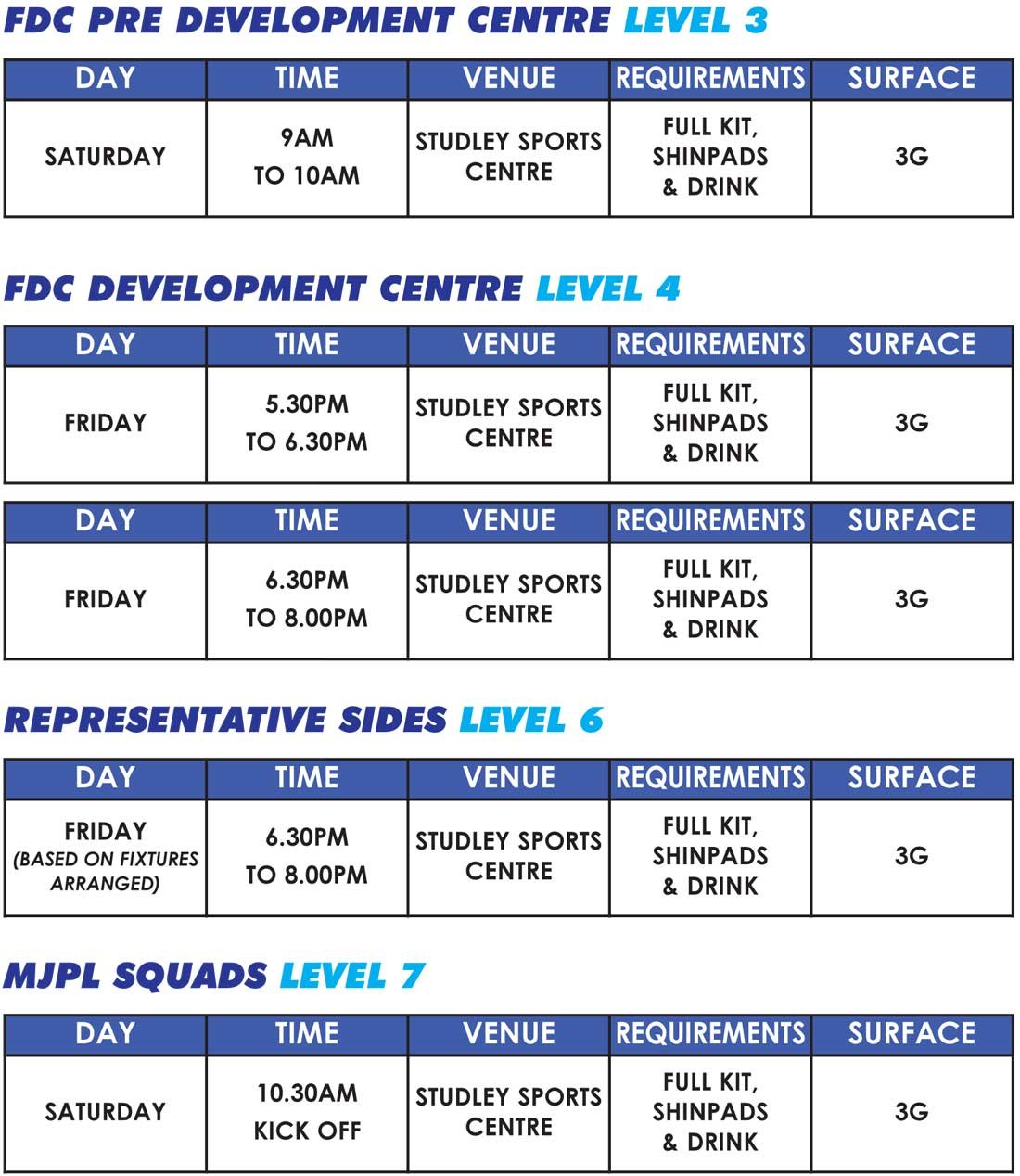 All of our sessions are on the superb 4G surface @
Studley FC, Abbeyfields Drive, Studley B80 7BF & Worecster Sixways Stadium